Summer is in full effect but that hasn't slowed us down one bit at LUTN. We had a busy month of June kicking off with the monthly ADLT SWM Pool Party at the Albion Hotel in South Beach, and ending with our Official Art Walk After Party at The Hub. Here we will recap some of the highlights of the month and look forward to an even busier July.
‍
We brought the fun in the sun to Retro Dade's ADLT SWM pool party in Miami Beach. The girls loved shooting the CO2 guns as the smoke filled the air.
After catching some rays we headed north to Tampa for the Bistro 60 grand opening party with DJ GQ. The whole team was there to provide an audio/visual ELECTRIFYING EDM experience for the people of Tampa. We definitely brought the party!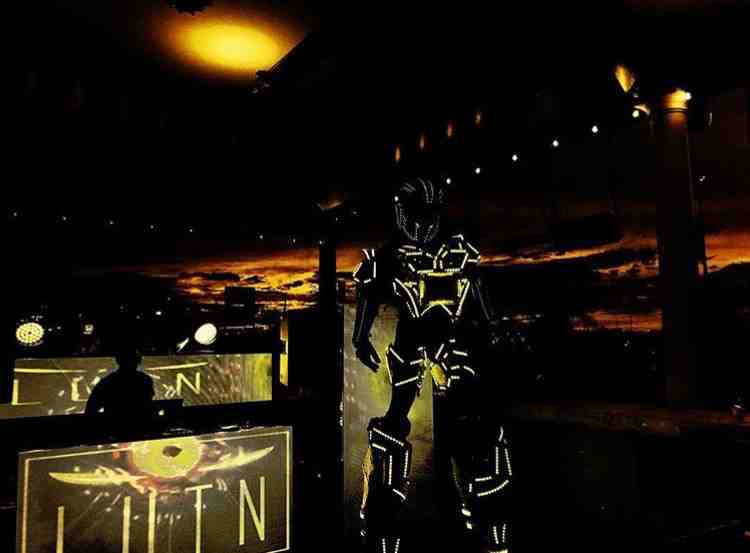 We came back to South Florida just in time for our monthly takeover of America's Backyard in Downtown Fort Lauderdale. Check out this footage of our confetti blast as the LUTN robots lit up the party!
Next it was time to entertain the kids. We brought our robots to the home of the Miami Heat for a summer camp event that was sure to dazzle on the court.
Finally it was time for Art Walk! We teamed up with Sound Off™ Miami to bring Fort Lauderdale its first ever Silent Disco! The party was a HUGE success. We had so many people at The Hub that there were not enough headphones! DJ Ant Smith, DJ Willie Biggz, and DJ Moshe Sapharti brought the jams and dancers were free to listen to whichever DJ they were vibing to. We had a blast and we look forward to bringing more silent disco parties to The Hub.
All in all June was an exciting month for us, but July is shaping up to be even better! Our next art walk party is on July 29 and we've teamed up with Secret Garden to bring Fort Lauderdale an unbelievable integrative experience of art, music, and technology. Be sure to check it out!
What's a Rich Text element?
The rich text element allows you to create and format headings, paragraphs, blockquotes, images, and video all in one place instead of having to add and format them individually. Just double-click and easily create content.
Static and dynamic content editing
A rich text element can be used with static or dynamic content. For static content, just drop it into any page and begin editing. For dynamic content, add a rich text field to any collection and then connect a rich text element to that field in the settings panel. Voila!
How to customize formatting for each rich text
Headings, paragraphs, blockquotes, figures, images, and figure captions can all be styled after a class is added to the rich text element using the "When inside of" nested selector system.